Parent E-safety Information
What is e-Safety?
Cyber-safety/e-Safety/Online Safety/Internet Safety are '....the ability to act in a safe and responsible manner on the internet and other connected environments'. This is to '...protect personal information and reputation; include safe practices to minimise danger from behavioural-based rather than hardware, software-based problems (iKeepSafe, 2011-2014).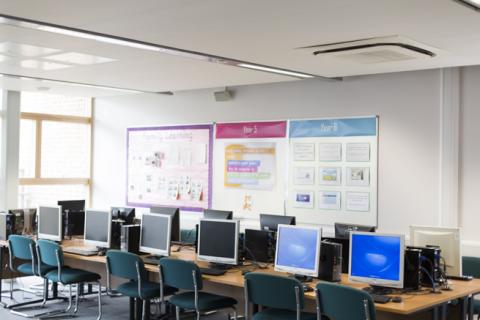 How Is E-Safety Taught At Gateway?
Children at Gateway Academy use the Internet on a regular basis as part of their learning. In school, we use a filtering system to prevent children accessing inappropriate sites.
We also have regular 'e-safety' activities to remind children of the importance of keeping themselves safe online.
E-safety is taught to pupils through a variety of e-safety programmes including 'ROAR' programme software, ThinkuKnow from CEOP, Childnet and BBC which develop exemplary e-learning for children and young people.
Within Key Stage 1
We allow pupils through the guidance of the class teacher, to explore aspects of E-Safety such as online identities, the importance of passwords and appropriate photographs; using search engines to research different topics; cyberbullying; how to interact with others online in a safe and secure environment.
Within Key Stage 2
We follow a similar pattern of e-safety lessons as in Key Stage 1. However these lessons develop a deeper understanding of previously taught knowledge and skills as well as introducing new concepts and knowledge in online gaming and shopping, risks and precautions when downloading from the internet, awareness of digital foot print.
What Can Parents Do At Home?
Protecting children at home is equally as important. Simply not allowing them to use something or 'locking down' all the settings does not help your children prepare for the future. The key to helping your child at home is talking to your child about the dangers when they are online and discussing why they need to stay safe.
Here are some tips and useful links to help you to keep your children safe online:
Facebook / Bebo / Myspace
Many of these sites have a minimum age limit of 13, so our pupils should NOT be using them.
YouTube
Click here for a guide to YouTube.
Keep your computer in a shared area
Talk to your child about what they are doing online and, if possible, set up your computer in a shared area at home so that you can all share in the wonderful sites that are available online.
Parental Settings
Parental settings, similar to the parental controls on game consoles, allow you to set limitations for a range of aspects. These can include limits to your children's access to the web, the times they can log onto the computer and which games they can play and programs they can run.
You can control these settings via the following method — Click 'Start' or 'Home' – Control Panel – Us-er Accounts and Family Settings — Parental Controls.
Computer History
Did you know that 54% of children aged between 12-15 know how to delete their online browser history?
A computer history logs which programmes have been used as well as internet pages that have been visited. By deleting this history log, you will not be able to keep track of the sites/games that have been visited.
Discuss with your child which sites they visit most — are they appropriate for them to use?
Online Gaming
The world of online gaming is ever increasing in size and popularity, with gamers accessing the internet and online world to play against friends and others from around the world.
Using game consoles for excessive amounts of time is unhealthy for all children.
Find out how to restrict the amount of time children spend on games consoles at the following links:
Links To Useful E-Safety Sites For Children
They are great fun to explore, so why not browse through them with your children
More e-safety information for children can be found on our children e-safety page.
Child Exploitation And Online Protection Centre
CEOP (Child Exploitation and Online Protection Centre) works with child protection partners across the UK and overseas to identify the main threats to children and coordinates activity against these threats to bring offenders to account.
On many sites that are available, there is some form of reporting system to help report situations that may occur online. The most common 'report' button is the CEOP one, which allows parents and children to report anything they think is unsafe
Children, parents and teachers can get more help by clicking the CEOP button below -
Facebook
Facebook say — 'You cannot use Facebook if you are under 13'
Did you know that the average number of 'friends' a teenager has on Facebook is 300
How many of these people does your child actually know?
How many of 'those' friends do you know?
Helpful Hint - using the privacy settings on these social media networks is a great way to help keep children safe online. Look out for these settings when on social media networks and discuss with your child why these settings should be used.