Fabulous New Art in the Atrium!
Alicia Reyes McNamara & Gateway Academy, Tongue Ties, 2018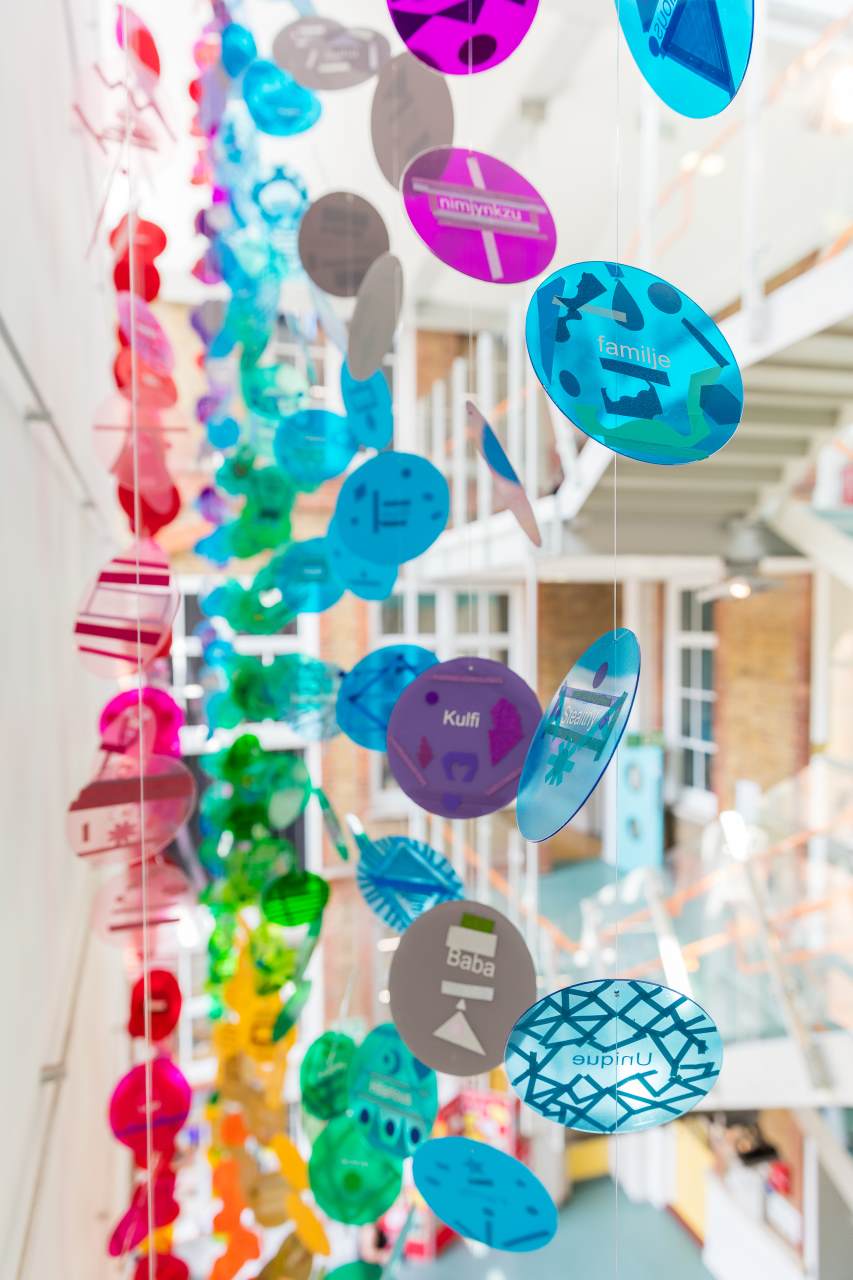 Throughout 2018, Alicia Reyes McNamara has collaborated with Gateway Academy and the Family Learning Involvement Project (FLIP). Tongue Ties is a collective celebration of knowledge, language and cultures. Pupils took part in workshops which promoted a positive approach to the development of bilingualism. Every child in the school was invited to choose and share a word, which became their contribution to the artwork. Responding to the culture of the school, the project also draws on Alicia's own lived experience growing up in a Mexican household in Chicago.Tongue Ties has been produced by The Showroom as part of their Communal Knowledge programme of collaborative projects. Communal Knowledge invites artists and designers to work with community groups, organisations,

schools and individuals from The Showroom's neighbourhood towards collective, creative outcomes. Communal Knowledge is generously supported by John Lyon's Charity.